The Amazon CEO's donation to TheDream.US program will give "1,000 undocumented immigrant graduates of U.S. high schools with [Deferred Action for Childhood Arrivals] status the opportunity to go to college," he said according a statement published on the fund's website.
The Deferred Action for Childhood Arrivals, also known as DACA, is an Obama-era program that protects those who were brought to the U.S. illegally as minors from deportation. The program helps roughly 700,000 Dreamers, but the Trump administration is currently phasing it out. There has been a six-month delay for recipients in 2017, and the Department of Homeland Security will allow previously issued permits to expire starting on March 5.
Bezos also noted in the statement why this cause is important to him and his wife ― highlighting that his adopted father was an immigrant who fled from Cuba.
"My dad came to the U.S. when he was 16 as part of Operation Pedro Pan," Bezos said.
"He landed in this country alone and unable to speak English. With a lot of grit and determination – and the help of some remarkable organizations in Delaware – my dad became an outstanding citizen, and he continues to give back to the country that he feels blessed him in so many ways. MacKenzie and I are honored to be able to help today's Dreamers by funding these scholarships."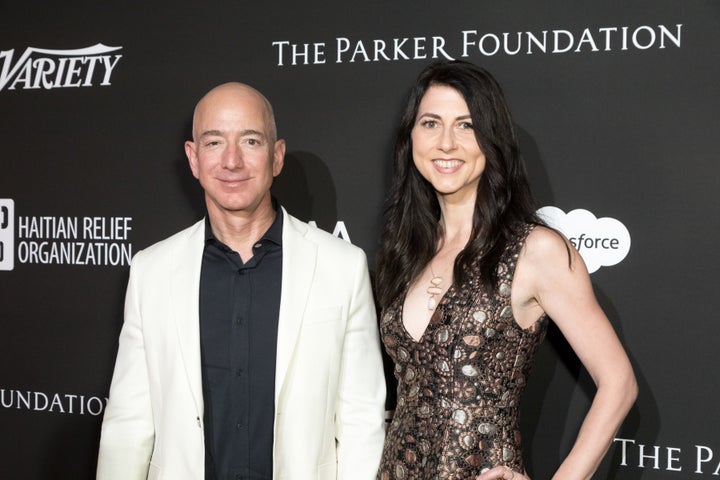 Candy Marshall, president of TheDream.US, said in the statement, the grant from the Bezos family "is a shot in the arm for Dreamer students at a time when some are questioning whether they should be in the United States at all. We would invite anyone who questions the value of Dreamers to please come meet some of our students."