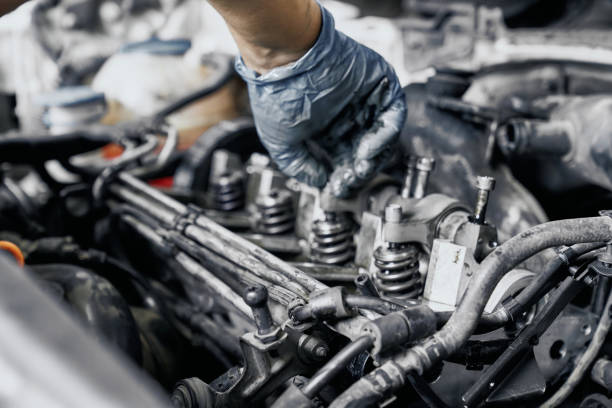 Cummins is among the best-known diesel engine manufacturers in the world right now, and a lot of automotive enthusiasts know them for their engines that are popularly used in Ram trucks. The 5.9L Cummins is partially responsible for the success of diesel pickup trucks, and throughout its years it has had quite a few updates. Simply put, there are two different versions of the 5.9L, namely the 12 valve and the 24 valve cummins.
There are a handful of different versions for the 12 valve and 24 valve cummins. If you are not intimately familiar with the 5.9L engine and its history, it is important to note that  Dodge began offering the 5.9L in their trucks all the way back in 1989. It might have been used in the outdated AD Dodge chassis, but the Cummins option helped dramatically increase sales of the Ram.
The 12-valve is popularly known for its lack of electronics. With a fully mechanical fuel system, there are zero electronics involved with how the engine runs – it is completely mechanical. A fully mechanical fuel system has its advantages and disadvantages, with the biggest one being how insanely reliable it is.
The 24-valve engine, on the other hand, makes use of an electronically controlled fueling system. There are a lot of benefits associated with an electronically controlled fuel system, for instance reduced emissions output and more precise air/fuel ratios. Unfortunately, a lot of Cummins owners still prefer the 12-valve engine for its superb reliability.
The good thing about the electronically controlled injection system is the ability to tune it through a handheld tuner. While it is not very hard to get more power from the mechanical injection system on the 12-valve engine, being able to just stick a tuner on your truck to increase power is definitely nice to have.
For more information on the 12 valve and the 24 valve cummins, visit our website at https://puredieselpower.com/